LAURA INGRAHAM: The greatest threat to the order is the globalist status quo
Fox News host Laura Ingraham says former President Donald Trump was right about U.S. foreign policy compared to President Biden on "The Ingraham Angle."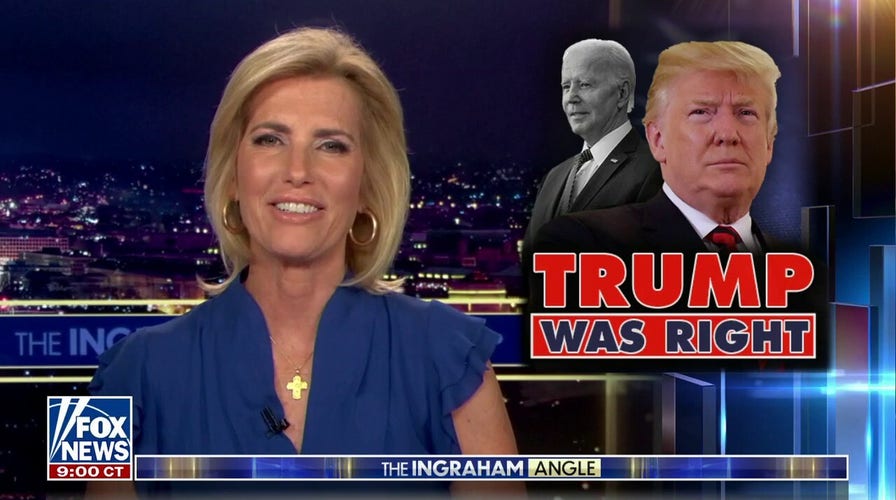 Laura Ingraham highlights how former President Donald Trump took down the "sacred cow" of the rules-based international order and put America first with his foreign policy on "The Ingraham Angle."
TRUMP ROLLS OUT 2024 TRADE POLICY THAT WOULD 'TAX CHINA TO BUILD UP AMERICA,' REWARD US PRODUCERS
LAURA INGRAHAM: At the end of a week like this, with so many of the world's events having turned against us, we once again arrive at the conclusion that, yes, Trump was right. Now, remember, from the very first months of his presidency, he challenged the staled, old status quo. You know that status quo where America carried the lion's share of the security burden for Europe?
Now, he made it clear that the days were over when the United Nations and other foreign countries could just run roughshod over America's interests. 
…
His common sense message seemed kind of subdued there, didn't he? But it infuriated our sanctimonious scribblers to no end. Trump's takedown of their sacred cow, the rules-based international order. That thing wasn't just wrong, the order — what he said about it was dangerous.
…
The greatest threat to the order was and is the globalist status quo. Even Henry Kissinger understood this — yeah, the man most responsible for America's opening to China in the 1970s. He saw the growing threat of Beijing and how it became so dangerous under President Xi and advised Trump in a series of meetings on ways to box out China by establishing closer ties to Russia.