Launch of 3D-printed rocket fails after upper stage ignites, plummets into Atlantic
A debut launch of a 110-foot-tall rocket made almost entirely of 3D-printed parts failed just minutes into its flight before plummeting down into the Atlantic Ocean.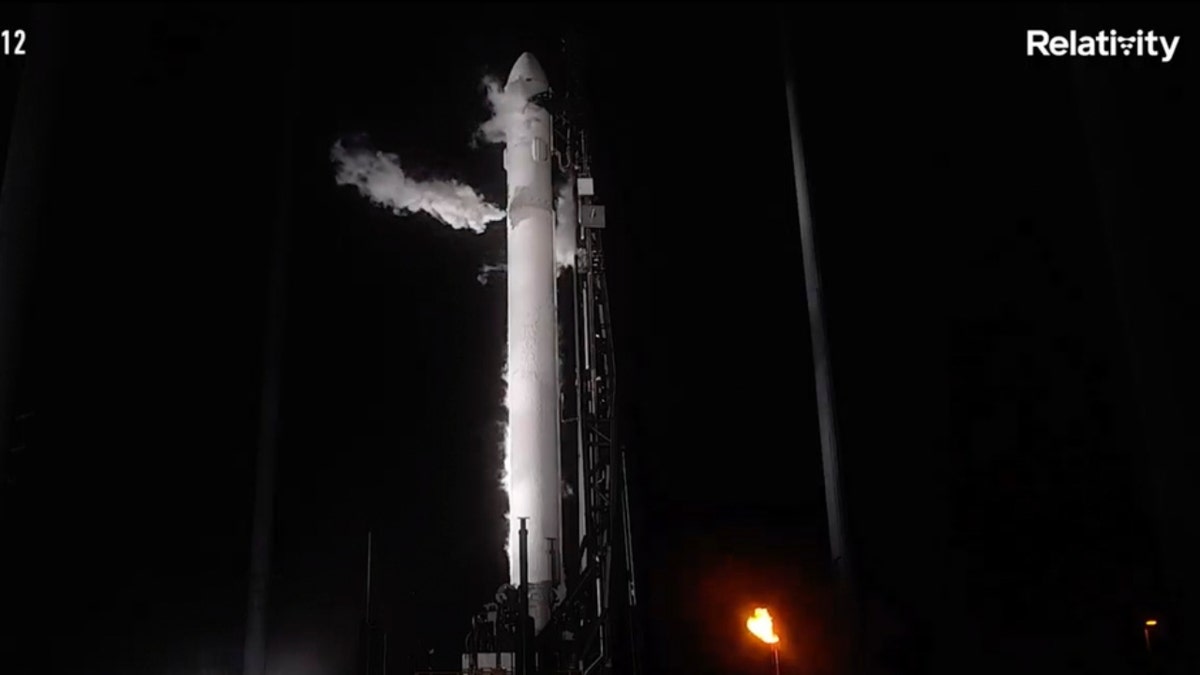 A Wednesday evening debut launch of a rocket made almost entirely of 3D-printed parts failed three minutes into its flight, crashing down into the Atlantic Ocean before it could reach orbit.
The Relativity Space test flight's first stage separated as planned following lift-off from Cape Canaveral Space Force Station in Florida, but the upper stage appeared to ignite and then shut down. 
There was nothing aboard the historic flight – also known as "Good Luck, Have Fun" – except the company's first metal 3D print made six years ago.
The startup aimed to put the souvenir into a 125-mile-high orbit for several days before plunging back down through Earth's atmosphere and burning up along with the upper stage of the 110-foot-tall rocket. 
ASTEROID TO FLY BETWEEN EARTH AND THE MOON THIS WEEK: REPORT
Founded in 2015, Relativity Space hailed the launch as a success in a social media post early Thursday morning.
"Today's launch proved Relativity's 3D-printed rocket technologies that will enable our next vehicle, Terran R. We successfully made it through Max-Q, the highest stress state on our printed structures. This is the biggest proof point for our novel additive manufacturing approach," it said. 
"Today is a huge win, with many historic firsts. We also progressed through Main Engine Cutoff and Stage Separation. We will assess flight data and provide public updates over the coming days," the company wrote.
NEIL DEGRASSE TYSON SAYS JAMES WEBB SPACE TELESCOPE IS WINDOW TO UNIVERSE 'NEVER BEFORE ACHIEVED'
It was the third launch attempt from the site and Relativity Space came within a half-second of blasting off earlier in the month. 
The rocket, called Terran 1, was made from 85% 3D-printed metal parts. Those parts, including its engines – which use liquid oxygen and liquid natural gas – came out of the company's printers in southern California. 
While other companies also use 3D printing, it's only for small parts of those rockets. 
Larger versions of Terran will have even more 3D-printed parts and also be reusable for multiple flights. Relativity Space said it is working toward its goal of being 95% 3D-printed. 
The Associated Press contributed to this report.